Meet the Emera New Brunswick Team. We work hard to ensure the Brunswick Pipeline is operated safely, securely and efficiently.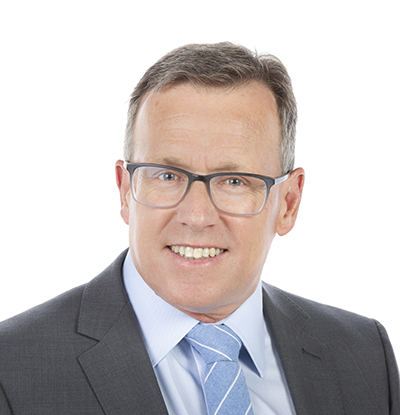 Rob Belliveau
General Manager
Rejoining Emera New Brunswick as General Manager in June 2018, Rob is responsible for the day-to-day management and operations of the Company. He was previously General Manager at ENB from 2009 to 2013. During that time, Rob oversaw the successful transition of the Brunswick Pipeline from construction to operations.
Rob brings extensive management and executive experience to the General Manager role. Prior to rejoining Emera New Brunswick, Rob was Vice President of Engineering and Operations at Emera Maine, and also served as Vice President, Business Development at Emera Inc., Emera New Brunswick's parent company.
Rob is a Professional Engineer (P.Eng.) and holds a Diploma in Engineering from Saint Francis Xavier University and a Bachelor of Chemical Engineering from the Nova Scotia Technical College.
Rob and his wife Cathleen have been married for 35 years and live in Quispamsis; they have four children and three grandchildren. He is pleased to be back in his home province of New Brunswick and looks forward to reconnecting with Saint John's business community and non-profit organizations.